Hiring a lawyer because you have a dispute with your homeowners association or your condo association is usually not a concern prior to purchasing your home or condominium.  Many people purchase a home or a condominium with an association because they appreciate the appearance of the clean community, the amenities, and possibly the safety afforded a manned gate or security system.  The documents governing how the community is managed are just a formality and so is the interview process.  All that was needed was a signature acknowledging receipt of HOA documents, the payment of a fee, and an informal interview and then acceptance into the association.  However, it is very important  to understand how the community operates.  It is important to know and understand the rules and regulations.  It is important to know the finances of your new community.
When a dispute arises with an HOA or a Condo association, often it is the result of an infraction with an existing HOA rule.  The owner never read the rules and regulations prior to closing on the purchase of the home or condominium.  Sometimes these issues can be easily resolved.  However, there are many instances where these conflicts can become very heated.  For example, if an association is pet friendly, know the pet restrictions and follow them.  If there is only a certain number of pets or size limitation, do not purchase a unit where you have more than the number allowed or exceed the limitation.  If you decide to ignore these restrictions, be prepared to be cited.
Whether it is beneficial or detrimental, neighbors in associations concern themselves with the intimate details of their fellow association members.  Frequently, neighbors members take it upon themselves to patrol the grounds and make sure the association's rules are followed.  Elected board members often take up the mantle as well.  The point of this digression is to make sure you do not put yourself needlessly in their sites.  Read and know your rules and regulations prior to considering the purchase.  Review the financial documents for the association.   Ask questions:  How often has the association has cited a member for noncompliance with the rules and regulations?  What is the most often issue associated with noncompliance?  What was the outcome of these noncompliant cases?  Find out the name of the Management Company hired by the board.  Go to the management company or call and ask questions.  Find out who is on the board and how long they have been on the board.  It is critical to get a feel for the association before you decide to take the plunge.
If the answers you receive do not fit your criteria, do not buy in that HOA.  Do not rely on what your realtor tells you.  They are concerned about the sales transaction, which is their job.  Albeit, there are some very solid and concerned real estate sales agents out there (I know from experience I am married to one), there is still no substitution for sound due diligence.  I have had people come into my office telling me what their real estate sales agent told them and then see their signature on the bottom of the page indicated they had received and reviewed the HOA documents.  If you need help reviewing HOA documents, real estate contracts, have a real estate issue, or end-up in a dispute with your homeowner's association or condominium association and need a lawyer, give my office a call.
REAL ESTATE PRE-APPROVAL LETTER
An often over looked step when considering purchasing a home is obtaining a pre-approval letter prior to commencing your search.  This is not a legal issue per se.  However, it is a very important aspect of overall financial management.  When you are buying a home, it is important to know how much you can afford to spend.  Before you even begin looking, you will need to know whether or not you will be able to get a loan.  With the recent changes in legislation, it has become more difficult to obtain a mortgage.  It is also important to know how much you will need to put down; what your interest rate and estimated mortgage payment will be; how much you can anticipate your property taxes will run; an approximate estimate of your property insurance costs; and to evaluate the closing costs.  The mortgage pre-approval letter is the first step in this process.
When deciding on who to use as your lender, use a reputable lender.  You may also want to go to a reputable mortage broker.  The difference between a Bank and a mortgage broker is a bank offers its products only.  A broker may work with several lenders.  It is important to feel comfortable and confident in your lender.  If you are facing a purchase which is subject to strict time constraints, talk to not only the lender or broker making the promises meeting the time constraints, but look for reviews on the web and talk to your real estate sales agent to confirm the reputation of the lender or mortgage broker.  The last thing you want to have happen is to have a moving truck full of furniture and no place to put it
Below is a short video explaining the importance of obtaining a pre-approval letter prior to looking for a home.  If you have any issues with purchasing a home or commercial property and need legal assistance, please give my office a call.  I appreciate you taking the time to come to my website and watch the videos.  Thank you and have a great day.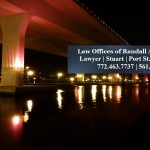 What is a Writ of Garnishment?
A writ of garnishment is an ancillary proceeding to the primary action by the plaintiff against the defendant, the purpose of which is to attach or reach assets belonging to the defendant but held by a third party.
A writ of garnishment is often used by creditors to garnish wages and bank accounts. Usually, the creditor has judgment, but there are opportunities for a writ of garnishment to be obtained before a judgment has been obtained.
It is important to know this remedy is available to creditors. When a creditor begins an action (i.e. files and serves a summons and complaint), do not ignore it. The failure to respond could result in a default and ultimately a judgment in favor of the creditor/plaintiff. The plaintiff has 20 years to act on that judgment. Although the defendant's circumstances, when the plaintiff obtained the judgment, may have been bleak, years later, after the defendant has been able to finally establish himself financially, he may find his bank account or his wages subject to a garnishment.
If you find yourself facing a potential lawsuit from a creditor, are involved in litigation, or have a judgment against you and need a lawyer that can help, give my office a call.
Real Estate Contract Lawyer Jupiter FL
Buying or Selling a home is one of the largest investments most people will make in their lifetime, yet often they decide to proceed without an attorney.  You may ask yourself "Why should I hire a lawyer?"…"I have a real estate sales person."  First of all they are not lawyers.  Second, unless you establish the fiduciary relationship up-front, your real estate sales person is a transaction broker and does not owe you a fiduciary duty.  There are many subtle nuances that can become extremely important when deciding to buy or sell a home in Florida.  Read all documents very carefully before signing.  Having a real estate lawyer that is not only familiar with the law but with the nuances of the transactions themselves can save you time and money.
There are issues that surface all the time in real estate transactions, from how much is the appropriate down payment to whether a condition precedent was waived.  Sometimes these issues can result in litigation which can result in monetary damages or specific performance.  One of the best methods to circumnavigate these issues is to hire a real estate lawyer before you sign anything.  If you are selling, before you list your home, give me a call.  If you are buying a home, call before signing a contract to purchase.
This is the first video in a quick series of videos about real estate transactions.  I cannot stress how important it is to call and retain me prior to signing any contract.  I can assist in negotiating your position with your real estate broker.  Most real estate sales agents are honest.  However, there are some real estate agents that are less than honest about aspects of the transaction or the parcel.  They say one thing, but the contract says something else.  When cornered they will say they were"puffing."  "Puffing" is actually a term used by real estate agents to up-sell a property.  The problem arises when the "puffing" borders on fraud and when determining fact from fiction becomes a blurry line.  Before you commit to any real estate sales contract, give me a call.
I appreciate you taking the time to come to my website.  Please call the office, if you need some assistance.
The New Federal Courthouse in Fort Pierce, FL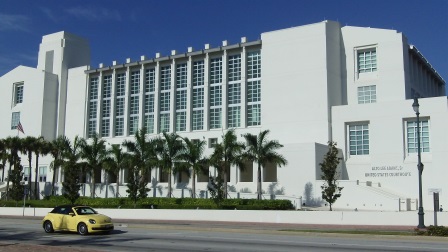 In March of 2012, the new Alto Lee Adams Sr. U.S. Federal Courthouse was dedicated.  Criminal and Civil cases are heard here as well as grand jury proceedings.  Bankruptcy proceedings as of the date of this post are still heard in West Palm Beach, FL. The courthouse has district and magistrate courtrooms and also houses the U.S. Marshals Service, U.S. Attorneys Office and the U.S. Probation and Pretrial Services System. This courthouse services the Fort Pierce Division of the U.S. Southern District of Florida which encompasses St. Lucie, Martin, Indian River, Okeechobee and Highlands counties. The Alto Lee Adams Sr. U.S. Federal Courthouse is located at 101 South U.S. Highway 1, Ft. Pierce, FL.  at the intersection of U.S. 1 and Orange Ave. in Downtown Fort Pierce, FL.  The phone number for the Fort Pierce Division of the U.S. Southern District of Florida is (772) 467-2300.