Wrongful Death

The loss of a loved one is so very difficult.  The emotional destruction to you and your family does not have a monetary value and the last thing on your mind is thinking about a wrongful death claim and hiring an attorney to help you.  Your life changes so dramatically.  Financially, the impact can be extremely severe as well.  The loss of financial support can cause severe financial setbacks.  It is very difficult to comprehend the overall impact.  Although you cannot put a monetary value on the loss of a loved one, the Law Offices of Randall A. Fischer can help you recover compensation for the loss and at least ease the financial burden associated with the loss.  The Law Offices of Randall A. Fischer are here to assist you with your claim and make sure your legal rights are protected.
Whether or not a case is a wrongful death claim is dependent upon the circumstances and the relationship to the decedent.  There are two classifications of the damages for a wrongful death claim:  Survivors, which are those entitled to damages as be defined under the Florida wrongful Death Statute as loved ones.  There are also damages which would go to the recipients of the decedent's estate had they died without a will (intestate).  Below I have pasted in the Florida Statute regarding damages in a Wrongful death claim.  This way you can review the statute and ask any questions you may have.  It is important to know that these statutes do change, but you can get an understanding of how the damages are broken down.
768.21  Damages.–All potential beneficiaries of a recovery for wrongful death, including the decedent's estate, shall be identified in the complaint, and their relationships to the decedent shall be alleged. Damages may be awarded as follows:
(1)  Each survivor may recover the value of lost support and services from the date of the decedent's injury to her or his death, with interest, and future loss of support and services from the date of death and reduced to present value. In evaluating loss of support and services, the survivor's relationship to the decedent, the amount of the decedent's probable net income available for distribution to the particular survivor, and the replacement value of the decedent's services to the survivor may be considered. In computing the duration of future losses, the joint life expectancies of the survivor and the decedent and the period of minority, in the case of healthy minor children, may be considered.
(2)  The surviving spouse may also recover for loss of the decedent's companionship and protection and for mental pain and suffering from the date of injury.
(3)  Minor children of the decedent, and all children of the decedent if there is no surviving spouse, may also recover for lost parental companionship, instruction, and guidance and for mental pain and suffering from the date of injury. For the purposes of this subsection, if both spouses die within 30 days of one another as a result of the same wrongful act or series of acts arising out of the same incident, each spouse is considered to have been predeceased by the other.
(4)  Each parent of a deceased minor child may also recover for mental pain and suffering from the date of injury. Each parent of an adult child may also recover for mental pain and suffering if there are no other survivors.
(5)  Medical or funeral expenses due to the decedent's injury or death may be recovered by a survivor who has paid them.
(6)  The decedent's personal representative may recover for the decedent's estate the following:
(a)  Loss of earnings of the deceased from the date of injury to the date of death, less lost support of survivors excluding contributions in kind, with interest. Loss of the prospective net accumulations of an estate, which might reasonably have been expected but for the wrongful death, reduced to present money value, may also be recovered:
If the decedent's survivors include a surviving spouse or lineal descendants; or
If the decedent is not a minor child as defined in s. 768.18(2), there are no lost support and services recoverable under subsection (1), and there is a surviving parent.
(b)  Medical or funeral expenses due to the decedent's injury or death that have become a charge against her or his estate or that were paid by or on behalf of decedent, excluding amounts recoverable under subsection (5).
(c)  Evidence of remarriage of the decedent's spouse is admissible.
(7)  All awards for the decedent's estate are subject to the claims of creditors who have complied with the requirements of probate law concerning claims.
(8)  The damages specified in subsection (3) shall not be recoverable by adult children and the damages specified in subsection (4) shall not be recoverable by parents of an adult child with respect to claims for medical negligence as defined by s. 766.106(1).
Finding an attorney that will help you through this difficult process and work to make sure you receive the proper compensation is difficult decision in a very difficult time.  If you find yourself in this position, give my office a call, I will come to your home and discuss the process with you.  If you would like to set up an appointment, please give my office a call.
Thank you for taking the time to view my website.
Contract Lawyer Litigation, Stuart, FL, Port St. Lucie FL, Jupiter FL
As a contract Lawyer in Stuart FL, Port St. Lucie FL, and Jupiter FL, I am familiar with the implied warranties.  They are often overlooked and, yet, they can carry some serious legal weight.
There are implied warranties of merchantability and fitness that are disclaimed without much thought today.  Yet, these warranties are the basis of year's legal development and were created to make sure the buyer's reasonably ordinary expectations would be met.  Often, these warranties are contractually disclaimed and written-off without out much thought.
Interestingly enough, the Florida Supreme court issued an opinion regarding on July 11, 2013 regarding the application of implied warranties of fitness and merchantability via warranty of habitability for Developers in a real estate development (See MARONDA HOMES, INC. OF FLORIDA, etc., et al., Petitioners,v.LAKEVIEW RESERVE HOMEOWNERS ASSOCIATION, INC., etc., Respondent.T.D. THOMSON CONSTRUCTION COMPANY, Petitioner,v.LAKEVIEW RESERVE HOMEOWNERS ASSOCIATION, INC., Respondent., No. SC10-2292, No. SC10-2336).  The case centered on whether or not a developer can be held liable for this/these warranties, which did not concern the construction of the dwellings, but to the infrastructure which supported the dwellings (i.e. water and sewer drainage, road construction and run-off, retention ponds, etc..).  The opinion is a very interesting discussion on the development of implied warranties and the change and growth in the application thereof.
This opinion is worth reviewing.  It goes beyond the application of the common law and addresses Florida Constitutional issues which arose while the case moved through the courts.  Ultimately, the Florida Supreme Court agreed with the decision below and held that the implied warranties of fitness and merchantability apply to the improvements that provide essential services to the Lakeview Reserve Homeowners Association. We remand this case to the trial court for further proceedings and factual determinations as may be required, all to be pursuant to and in accordance with this opinion. Further, section 553.835 does not apply to any causes of action that accrued before the effective date of this section.
The Florida Supreme Court distinguished the application of the new legislation through the Constitutional arguments of Due Process and Separation of Powers.  The holding on this case may be fact specific.  However, the review and arguments are very interesting.
The point of this post is to create awareness.  There are implied warranties of merchantability unless the product being sold is sold "as is" or "with all faults" and even then there could be other causes of action, which if you do not consult with a Lawyer you will not be aware.
If you need a lawyer in Stuart FL, Port St. Lucie FL, or Jupiter FL, please give my office a call.
Hiring a lawyer because you have a dispute with your homeowners association or your condo association is usually not a concern prior to purchasing your home or condominium.  Many people purchase a home or a condominium with an association because they appreciate the appearance of the clean community, the amenities, and possibly the safety afforded a manned gate or security system.  The documents governing how the community is managed are just a formality and so is the interview process.  All that was needed was a signature acknowledging receipt of HOA documents, the payment of a fee, and an informal interview and then acceptance into the association.  However, it is very important  to understand how the community operates.  It is important to know and understand the rules and regulations.  It is important to know the finances of your new community.
When a dispute arises with an HOA or a Condo association, often it is the result of an infraction with an existing HOA rule.  The owner never read the rules and regulations prior to closing on the purchase of the home or condominium.  Sometimes these issues can be easily resolved.  However, there are many instances where these conflicts can become very heated.  For example, if an association is pet friendly, know the pet restrictions and follow them.  If there is only a certain number of pets or size limitation, do not purchase a unit where you have more than the number allowed or exceed the limitation.  If you decide to ignore these restrictions, be prepared to be cited.
Whether it is beneficial or detrimental, neighbors in associations concern themselves with the intimate details of their fellow association members.  Frequently, neighbors members take it upon themselves to patrol the grounds and make sure the association's rules are followed.  Elected board members often take up the mantle as well.  The point of this digression is to make sure you do not put yourself needlessly in their sites.  Read and know your rules and regulations prior to considering the purchase.  Review the financial documents for the association.   Ask questions:  How often has the association has cited a member for noncompliance with the rules and regulations?  What is the most often issue associated with noncompliance?  What was the outcome of these noncompliant cases?  Find out the name of the Management Company hired by the board.  Go to the management company or call and ask questions.  Find out who is on the board and how long they have been on the board.  It is critical to get a feel for the association before you decide to take the plunge.
If the answers you receive do not fit your criteria, do not buy in that HOA.  Do not rely on what your realtor tells you.  They are concerned about the sales transaction, which is their job.  Albeit, there are some very solid and concerned real estate sales agents out there (I know from experience I am married to one), there is still no substitution for sound due diligence.  I have had people come into my office telling me what their real estate sales agent told them and then see their signature on the bottom of the page indicated they had received and reviewed the HOA documents.  If you need help reviewing HOA documents, real estate contracts, have a real estate issue, or end-up in a dispute with your homeowner's association or condominium association and need a lawyer, give my office a call.
REAL ESTATE PRE-APPROVAL LETTER
An often over looked step when considering purchasing a home is obtaining a pre-approval letter prior to commencing your search.  This is not a legal issue per se.  However, it is a very important aspect of overall financial management.  When you are buying a home, it is important to know how much you can afford to spend.  Before you even begin looking, you will need to know whether or not you will be able to get a loan.  With the recent changes in legislation, it has become more difficult to obtain a mortgage.  It is also important to know how much you will need to put down; what your interest rate and estimated mortgage payment will be; how much you can anticipate your property taxes will run; an approximate estimate of your property insurance costs; and to evaluate the closing costs.  The mortgage pre-approval letter is the first step in this process.
When deciding on who to use as your lender, use a reputable lender.  You may also want to go to a reputable mortage broker.  The difference between a Bank and a mortgage broker is a bank offers its products only.  A broker may work with several lenders.  It is important to feel comfortable and confident in your lender.  If you are facing a purchase which is subject to strict time constraints, talk to not only the lender or broker making the promises meeting the time constraints, but look for reviews on the web and talk to your real estate sales agent to confirm the reputation of the lender or mortgage broker.  The last thing you want to have happen is to have a moving truck full of furniture and no place to put it
Below is a short video explaining the importance of obtaining a pre-approval letter prior to looking for a home.  If you have any issues with purchasing a home or commercial property and need legal assistance, please give my office a call.  I appreciate you taking the time to come to my website and watch the videos.  Thank you and have a great day.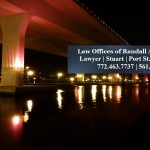 What is a Writ of Garnishment?
A writ of garnishment is an ancillary proceeding to the primary action by the plaintiff against the defendant, the purpose of which is to attach or reach assets belonging to the defendant but held by a third party.
A writ of garnishment is often used by creditors to garnish wages and bank accounts. Usually, the creditor has judgment, but there are opportunities for a writ of garnishment to be obtained before a judgment has been obtained.
It is important to know this remedy is available to creditors. When a creditor begins an action (i.e. files and serves a summons and complaint), do not ignore it. The failure to respond could result in a default and ultimately a judgment in favor of the creditor/plaintiff. The plaintiff has 20 years to act on that judgment. Although the defendant's circumstances, when the plaintiff obtained the judgment, may have been bleak, years later, after the defendant has been able to finally establish himself financially, he may find his bank account or his wages subject to a garnishment.
If you find yourself facing a potential lawsuit from a creditor, are involved in litigation, or have a judgment against you and need a lawyer that can help, give my office a call.